Bad Ass Temple is the Nagoya division representative rap group. The team consists of the lawyer Hitoya Amaguni, visual kei musician Jyushi Aimono, and their leader, buddhist monk Kuko Harai.
Members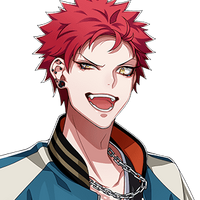 MC Name: Evil Monk
Occupation: Buddhist Monk
Rap Ability: Meditation
Description: The heir of the Kugen Temple, a renowned Buddhist temple. At 14, he mastered an ascetic life his father, Shakku Harai, was unable to. He's badmouthed and his behavior is inappropriate for a monk yet, his faith is deep and he treasures his friends. He often makes up moralising-like remarks. He hates crowds and often acts alone. In the past, he was a part of Naughty Busters with Ichiro Yamada in Ikebukuro.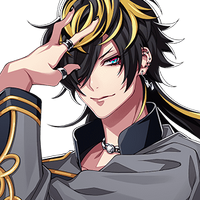 MC Name: 14th Moon
Occupation: Visual kei Vocalist
Rap Ability: Courage
Description: A vocalist in the Visual kei bad "ArgoξOrchestra" and a narcissist crybaby. He doesn't have many friends, but he cherishes his stuffed plushie pig named "Amanda". When he meets someone for the first time or is nervous, his personality changes and he talks in a pompous and exaggerated tone. When he was a student, he was harshly bullied. At the time, Hitoya Amaguni advocated for him and has since earned Jyushi's respect.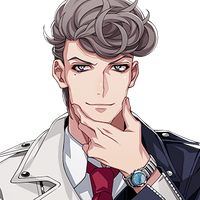 MC Name: Heaven & Hell
Occupation: Lawyer
Rap Ability: Objection
Description: A defense lawyer and the representative of the Amaguni Law Firm, who will take on any case for the right amount of money. However, he hates bullying and is willing to represent its victims pro bono due to his brother ending his own life after being harshly bullied. Despite having a sharp tongue, he has a heart of gold. A childhood friend of Jakurai Jinguji from Shinjuku Division, whom he knew since junior school.
Story
Songs
All of Hypnosis Mic's songs and albums can be found here.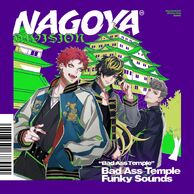 Tracks:
Sougyaran BAM (Kuko Harai's solo song)
Moonlight Shadow (Jyushi Aimono's solo song)
One and Two, and Law (Hitoya Amaguni's solo song)
Release Date: November 27, 2019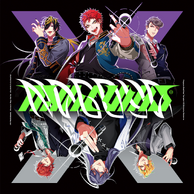 Tracks:
Light & Shadow (featured)
Release Date: March 10, 2021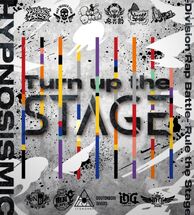 Tracks:
Release Date: April 25, 2022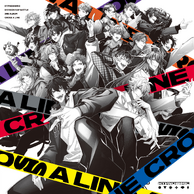 Tracks:
Release Date: June 15, 2022

Others
Video
Trivia
All of the members wear a lightning symbol somewhere on their body. They can be found as the design on Kuko's jacket, on Jyushi's earrings, and on Hitoya's collar pins.  
Gallery